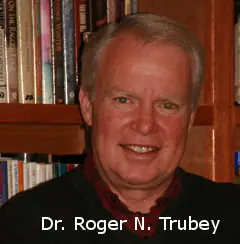 The hA2CG weight loss program, supervised by Dr. Roger Trubey, allows you to lose weight quickly, safely and, more importantly, teaches you how to keep it off. The Clinical Weight Management program consisting of a low calorie diet and our detox program makes it possible for you to follow this seemingly impossible diet with no irritability, fatigue, anxiety or food cravings. It allows abnormal fat stores to be released and burned as fuel. Watch the pounds and inches disappear from your abdomen, hips, buttocks, thighs, arms and more!
How do you know this is a successful weight loss program?
During the last 2 years of its use, I have observed exceptional results, across the board, when individuals enter the program with a serious desire to be fully engaged in the complete program.  Having worked with weight loss programs for over 30 years, I can assure you, without the least hesitation, that our clinical weight management program is superior to anything I have seen previously.  This program has its roots in a program developed by A.T.W. Simeons, MD, of Rome Italy, whose program helped thousands of patients from all over the world lose weight successfully.  The program I use today, utilizes a unique homeopathic formula to support the low calorie, comprehensive nutritional and exercise approach.
Dr. Bruce Shelton, a physician and a homeopathic physician, designed the homeopathic formula and who himself lost 65 pounds on the program, writes, "The hA2CG is amazing as all hunger disappears even though one is only eating 500 calories of very unenjoyable, unsatisfying BUT TOTALLY FILLING MEALS. A typical day starts with a Breakfast of Venti-sized coffee (or tea), flavored with non caloric Stevia (the pink, Blue and Yellow sweeteners are forbidden). Lunch is a Grisini bread stick (or melba toast) plus 3.5 ounces of protein (chicken fish or lean organic meat) plus some type of lettuce greens sprinkled with lemon juice. Mid afternoon one has an apple (Fuji's are my favorite). Dinner is a piece of Melba Toast plus a fruit like half grapefruit and another 3.5 ounces of protein and cooked greens like spinach. Water, water, water is the rule that I couldn't follow correctly."
 What is involved in the program?
1. First, the company that produces this Homeopathic Oral Preparation, which includes hA2CG and other homeopathics, made it both safer and AS EFFECTIVE as the injectable form.
2. Second, I teach patients that their fat has been a storage depot for toxins and heavy metals and that the only way to do the diet safely is with appropriate detoxification procedures which will include antioxidants (Vitamin C in all of its forms) , Homeopathic Desbio 6-part Detoxification Drops and Food Detox Protocol.
3. Third, this is a life changing event and patients absolutely must adhere to regular visits with our office during the active stage of the diet with bi-weekly visits as they both detox and lose weight.
4. Forth, Homeopathy has been around for over 225 years. Our exclusive hA2CG formula is manufactured in an FDA licensed laboratory. It is mixed using 20% alcohol. If you are alcohol sensitive you put it into a cup of boiling hot water alcohol boils off at 160 degrees leaving the essence behind.
How does it work?
For patients who have a minimal amount of weight to lose (up to 15 pounds), there is a 23 day program. For patients who need a more aggressive weight loss program, there is a 43 day program which can be repeated.  Each phase consists of a 500 calorie per day diet, hA2CG drops, the detox protocol, nutritional instruction and supplements. Every two weeks you return for an evaluation of your progress, blood pressure, (possible ZYTO evaluation) and guidance for long-term success.
Phase 1 is a 23 or 43 day program, depending on the amount of weight you need to lose, with hA2CG being taken daily and a low calorie diet strictly followed.  And you must begin the detox drops to support release from your body of toxins, which everyone is holding in substantial quantities, from the fat stores.
Prescribed supplements are recommended to assist with additional weight loss, fatigue, etc. For people who have additional weight to lose, after the 43 days, you will have a three week hiatus in which you will go on a Maintenance Program before beginning the next round.  During the maintenance program, you will continue to do the Food Detox Protocol, Equol as desired, and follow a less rigid but necessarily correct diet protocol that you will be given.
During this time, some of the functions of the hypothalamus which are to organize and control hunger, appetite and food intake, and to regulate weight and fat storage will be re-programming themselves. This "re-programming" of your body is needed so that when you have completed your weight loss program and you follow the long term nutritional principles provided to you during your visits, you will not crave the foods that are un-healthy and un-necessary in our daily eating habits, which will assist in keeping the weight off long-term.
What do I need to do to get started?
The initial one to two hour consultation includes a discussion on the basic premises of the weight loss program, your expectations, nutritional supports, the goal weight you wish to achieve, nutritional and medical history and blood pressure.   We also need to see a recent laboratory blood work (CBC and Chemistry profile) for every patient in our program.  This initial evaluation fee is $145.  Return visits (twice, sometimes 3 per month) will be $90/month
Each 43 day phase will generally achieve 15-30 lbs of weight loss. Patients needing to lose 25 lbs or less see a lower weight loss in their phases compared to patients needing to achieve a weight loss of 60 lbs or more. Patients will be seen in two week increments in our office to weigh in and discuss progress and I am here to answer any questions that you may have at any time during the program.
What makes hA2CG weight loss program successful?
The hCG Professional Formula and other components outlined above, assists you with rapid weight loss.  We tailor the program based on your body's needs and give you all the tools necessary to be successful and keep the weight off!  Many patients lose ½ to 1 pound per day when following the customized weight loss protocol.   I will do everything to help you to be successful but you will need to be committed to every aspect of the program to make it work.  You will be asked to weigh or measure all food to determine the specific number of calories consumed and then to journal it every day.  Failure to do this is a commitment failure and potentiates less than satisfactory results.
Important Points to Keep in Mind
Very low calorie diets should always be part of a comprehensive weight-loss program that includes behavioral therapy, nutritional counseling, physical activity, and nutritional supplement support.  It is only safe to follow a very low calorie diet when supervised by a healthcare practitioner.
When using hA2CG and other weight loss supportive products from Deseret Biologicals, I am required to provide these only when they are used in a program where I am supervising their progress as outlined above.  The failure to properly supervise individuals using hCG with a 500 calorie diet was one of the reasons the FDA and the FTC initiated regulatory action against several providers of hCG over the internet.
Weight loss is achieved when patients are involved in a comprehensive program.  Homeopathic products will support the patient during the program but do not cause the weight loss.  In addition, the continued loss of weight and the maintenance of weight lost can only be achieved through on-going attention to one's dietary choices and exercise.