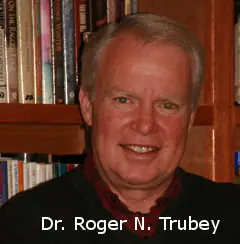 Anyone who has suffered with chronic depression knows all too well how terribly painful an experience it is.  A few find answers, most don't.  Those who don't, understand the maxim, "the death of hope leads to the hope for death."
But is there any reason to be very hopeful?  Chronic depression is unquestionably linked to inadequate levels of neurotransmitters (serotonin, dopamine etc), due to damaged neuron bundles in the brain that regulate and prevent depression.  But unfortunately there are over 1100 known neurotoxins, whose damage to these neurons is cumulative over a lifetime.  Perhaps this is why standard drug therapy for depression (reuptake inhibitors like Prozac™, Zoloft™, etc) is not found in seniors to be any more effective than a placebo.  But hardly any more impressive is that several studies of adults have revealed a startling fact.  Reuptake inhibitors as a class of drugs provided relief of depression not much better than a placebo.  The Journal of the American Medical Association concluded that the benefit of antidepressant medication compared to a placebo, in mild to moderate depression, may be on average, minimal to nonexistent.  Newsweek magazine concluded that scientists are beginning to see these drugs as expensive Tic Tacs.
So if we are to be hopeful at all it will not come from drugs which never increase the number of neurotransmitters, but from amino acids (building blocks of proteins/neurotransmitters) and their cofactor nutrients.  Having used this type of brain nutrition for over 30 years, I can assure you there is reason to have hope – and not just for depression but for all the other symptoms of neurotransmitter dysfunction as well, including ADD/ADHD, insomnia, Parkinson's, migraine headaches, fibromyalgia, IBS and many others.
Not long ago I was seeing a patient with symptoms of inadequate neurotransmitters – anxiety, chronic pain, depression and insomnia.  She was a middle-aged female with a tragic family history.  She had aunts with a history of depression and nervous breakdown and one was in a mental institution.  Her father was an alcoholic and her mother was schizophrenic.  Like the rest of her family her sisters had gone the traditional route and were on antidepressants.
I started this patient on a specific amino acid protocol with the necessary cofactors and essential fatty acids, all designed to provide the brain with the nutrients necessary to enhance and balance the neurotransmitters.
Three weeks into our program she was amazed to find that every bit of muscle pain that she had lived with for years was completely gone, and for the first time she can remember, she slept through the night.  She was surprised at how calm she became.  Gone were the nervousness, anxiety, angry outbursts, 40 extra pounds and a lifetime of depression.
Seven months into her care she casually mentioned to me that she had not cried in the last 7 months.  Curious, I asked what she meant by that.  Incredibly, prior to beginning amino acid therapy, this one-time transcriber for psychiatrists, who decided to take a different path to healing, had lived for years with a daily bout with tears.  Even as a child she remembers crying excessively.
The protocol for amino acid precursors I use was developed by Marty Hinz, MD, of NeuroResearch.  You can access their website at www.neuroassist.com.  You can also read more on my website.  www.hotspringsnutritionandnaturalhealingcenter.com.
There is hope for depression; it does not have to be a lifetime of agony.  Find a practitioner using amino acid precursors and don't forget to consider hypothyroid and food allergy as a part of the healing process.  Get adequate "B" and "D" Vitamins, Omega 3 fatty acids, exercise regularly, and get checked for mercury and other heavy metals.  It may not take you all the way to ecstasy but you can enjoy life a whole lot more.
References
1.     JAMA, 2010; 303(1) 47 – 52
2.     Newsweek, February 8, 2010
3.     M. Hinz, Chapter 29:  Depression, Food and Nutrients in Disease Management, Ed., Ingrid Kohlstadt, p 467-483, CRC Press, 2009