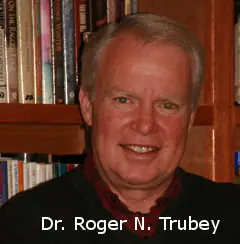 My undergraduate education in the acquisition of my Bachelor of Arts degree was earned at Pacific Union College in northern California.  I did take one year of those four, studying abroad at Newbold College near London, England.  Following graduation I was drafted into the United States Army where I served for two years at the United States Infectious Disease Center at Fort Detrick, Maryland.  Most of the time there I spent in the clinical laboratory processing all types of laboratory specimens – human and animal.
In 1973 I began my graduate degree work at Loma Linda University; and in 1976 I graduated with a Masters degree in Nutrition and a Doctorate degree in Preventive Care.  Upon graduation I was appointed Director of the Department of Preventive Care, at Hinsdale Family Medicine Center, Hinsdale, ILL.   This position included a faculty appointment, teaching family practice residents preventive care, naturopathic principles, health education, clinical nutrition and also seeing their patients.  In addition I was also a Senior Health Educator of the Health Education Department for Hinsdale Hospital.  In this capacity I would conduct as well as assist other educators in education classes, teaching classes for the community college and nurses in their training curriculum.
I was in Hinsdale, Illinois for two years before coming to beautiful Hot Springs, Arkansas in 1978.  For two years I worked with two physicians and other health professionals prior to opening my Naturopathic Health Center to practice Naturopathy, Clinical Nutrition, and Preventive Care.
In 1997 it was my privilege to pursue additional education at a new university in Washington, DC, Capital University of Integrative Medicine.  I applied myself to those studies and in 1999 I graduated (as valedictorian of my class) with a Doctor of Integrative Medicine (Naturopathy) degree.  After graduation I was asked to chair the Natural Medicine Department and did so for the next 7 years until the close of the university.
I have been married to the same wonderful and beautiful girl for 48 years and we are still in love and still happy.  We had two great children who are both happily married and have now filled our lives with four of the best grandchildren in the world.  Could anything be better?
With the academic and personal information outlined above, I list for your perspective, my awards, additional training, memberships and other pertinent information for you to review.
Awards and Memberships
1976  President's Award, Loma Linda University – "For superior scholastic attainment and active participation in the student community within the framework of Christian commitment" 
2002  Board Certified Naturopathic Endocrinologist (ANMCAB)
2002 Board Certified Alternative Medical Practitioner (Am. Alt. Med. Assn)
Member:  Delta Omega Society
Member:  American Naturopathic Medical Association
Member: American Alternative Medical Association
Professional Post-graduate Study
Naturopathic/homeopathic/Clinical Nutrition  – 696 hours
Darkfield/Phase contrast Microscopy training  – 366 hours
Preventive Care – Patient Education and Management – 302 hours
Health Education  – 241 hours
Certification * License * Registrations
Certified Graphoanalyst, International Graphoanalysis Society
Licensed Nutritionist, State of Florida
Doctor of Traditional Naturopathy, Am. Naturopathic Certification Board
Academic Appointments
Since 2006, Professor Emeritus, Capital University of Integrative Medicine
Areas of Special Interest
PMS
Headaches
Hormone dysfunction
Depression, anxiety, OCD
ADD/ADHD
Obesity/ Weight control
Food & environmental allergies/ sensitivities
Gastrointestinal dysfunction, IBS, colitis, reflux, etc.
Chronic fatigue and fibromyalgia
Genetic Testing and Evaluation
Greatest Joys
One of those is always seeing patients improve their health