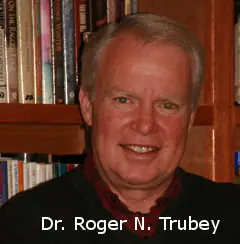 Do you have any idea what your blood tests mean?  Have you even been given a copy of them or were you just told everything is OK?  In some cases I have had patients tell me they never even heard back from their care giver.
Please understand, those records, those lab tests are yours – you own them.  But it does no good if you can't even pronounce the test names or figure out the symbols, let alone understand what they mean and how they may relate to your health.
Understanding is empowering, and everyone needs to be empowered to take responsibility for their health.  Your doctor is not responsible for health, you are.  And knowing what your blood test results mean is one the ways you take seriously that responsibility.  But don't expect your doctor to take even 10 minutes to help you understand what is going on.  He is way too busy for that.  It takes time to review a battery of tests and he likely is not even allowed to spend the time it really takes to do it adequately.  I can and I will.  You need this information and I can help you easily decode your chemistry panel or your metabolic panel, lipid panel, complete blood count and most others as well.
How about a Hemoglobin A1c?  Do you know the significance of that test and how it relates to your blood sugar level?  What about your vitamin D level, at what level should it really be?  And then your thyroid test results, was it comprehensive enough?  Were you told it was normal but you still have symptoms that make you believe it's not normal?  Is that frustrating or what?
If you would like to really understand what you lab tests mean to you, give me a call to arrange a phone consultation.  I will give you a full hour to review your test results and any questions that relate to them for $70.00.  I don't diagnose – that's not completely possible from blood tests alone – but I might suggest other tests you might want to consider to give you a fuller picture of your health status.  Don't need a full hour!  OK I can give you a 30 minute consultation for $50.00.   You choose.
Here's how it works.  You decide how much time you would like.  We arrange a convenient day and time in the comfort of your own home.  You send me (email or mail) a copy of your tests along with a check for the amount of time requested.  Then on the day and time of your appointment give me a call to get the answers you are looking for.
You will be satisfied with the information you receive or you can request a full refund.  For over 35 years I have reviewed lab results with hundreds of patients and nearly everyone was surprised at the amount of information their labs contained and how absolutely helpful their time spent with me was to them.  I believe you will find it the same as well.  Give me a call and let's get started.  501-538-4944