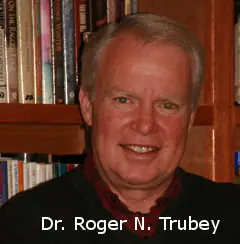 As a Naturopathic Doctor and Clinical Nutritionist, I have lived and practiced in Hot Springs, Arkansas for 36 years, Burleson Texas for 6 years and now I am in beautiful Mountain Home, Arkansas.
For over 40 years I have been involved in the health and natural healing care for thousands of wonderful patients.  The assessment and treatment modalities have been of many varieties using an in-office approach.
But now having moved to a rather rural area, I will be following a trend of a number of other practitioners and going to a virtual, tele-health practice.
I have loved and enjoyed meeting patients face to face and providing assessments that are only performed in an in-office setting.  But technology has certainly changed our lives during the years of my practice, and it has changed my profession as well, allowing the opportunity to "see patients" over the phone or internet.  Using tools like FaceTime also allows patients to see me and feel comfortable with whom they are sharing personal information.
It's true, some testing assessments are not available with a virtual practice, but patients also have the freedom and relaxation of being in the comfort of their own home for an initial intake interview as well as any follow-up visits.
All prospective patients should know from the outset that my professional practice is focused particularly, but not solely, on DNA/genetic testing.  At times, I will also recommend associated tests needed and/or desired by each patient, using urine or stool samples for which they can send samples directly to the lab – this always depends on the nature of the health issue that concerns them.  For genetic testing, I use a saliva sample via a test kit that is also mailed to them.  Any testing that is recommended is always to provide a more composite picture of the health issues patients are facing.
In working with DNA tests for several years, I have found that one's genetic code very clearly reveals the beginning of sometimes a long chain of environmental or dietary factors that ended with the health issue at hand.
Our DNA is really a hidden code inviting us to discover where variations from the norm are at in our life blueprint.  These variations when they not known have the potential to be the underpinnings of nearly every disease.  These variants or mutations of the norm can often be overcome with dietary and life-style changes and supplements specific for one's need.  This hidden code was unavailable until only these last few years of human history.  But now we have a huge advantage – this code is rather inexpensive, easily accessible with a small amount of saliva and it can be used to significantly address the health of every individual. (See: Genetic Testing – A Discovery into knowing exactly why you don't feel well and what you can do to dramatically improve your health! In the green box on the home page of this site)
It makes a whole lot more sense to me to take most of our nutritional supplements and adjust our diets based on our genetic profile, targeting our genetically weak areas, rather than blindly using supplements that someone suggests might be good for us.  And this is exactly what I have done in my personal life.
But as I said, it is not entirely about genetics.  During an initial interview I will also be asking about your health history, medical diagnosis, stress factors, pharmaceutical meds being used, nutritional supplements you are taking, what you are eating and drinking on a regular basis, any lab testing you have had performed in the last couple of years, dental interventions and what your most important health concerns are that you would like to have addressed.  (see the article Initial Evaluation – What to Expect in the green box on the home page of this site.)
If this sounds like something you might find helpful, I will be happy to assist in your healing journey.  And if you should have further questions please do feel free to send me an email or call.  Generally, I am available Monday through Thursday and sometimes on Fridays as well. The initial visit on a Zoom conference will last about 2 hours, possibly longer. and is $145.
An in-office visit  can take 3 hours as I will be doing a couple of in-office assessments that I am not able to do on an on-line appointment and it is $165.
Thank you for your visit to my website.  I hope you will find what you are searching for.  Here is a bit more information for your consideration.
My Philosophy of Healing
My philosophy of healing and Holistic Health focuses on all facets of human functioning, by which we take responsibility for maintaining our well-being.
I believe in the God-given power of our bodies to heal. I want to help provide you the road map so that your body has all the tools and necessary components to heal itself from the inside out. Your body does all the healing. I don't treat any disease, your body does that. I will help you support your body in what it is already trying to do.
Restoring the body's innate ability to create wellness
If toxic metals, hidden infections, food allergies, a damaged and leaky gut or genetic mutations are wrecking your health… you can't just eat well or take a multi-vitamin and expect that to do the trick! Even the BEST nutrition in the world won't work if there are hidden stressors and inflammations, wrecking havoc on your body and brain.
Conditions Routinely Helped
Some of the conditions I see routinely and help individuals successfully improve include: Acid reflux, ADD, ADHD, fatigue, allergies, anxiety, arthritis, asthma, blood pressure, candida yeast, chronic pain, constipation, depression, diabetes, diarrhea, digestive problems, fibromyalgia, food sensitivities, headaches, heartburn, cholesterol, hot flashes, IBS/IBD, infertility, menopause, migraines, and mood disorders, rheumatoid arthritis, lupus, irritable bowel syndrome, Crohn's Disease, Hashimoto's disease, parasite infections, herpes, chronic cough, upper respiratory infections, ear infections, weight loss, Epstein-Barr, mono, leaky gut syndrome, panic attacks, thyroid dysfunction, mold/mildew sensitivities, rash, dermatitis, eczema, food allergies, high blood pressure, dermatitis, mercury toxicity, mercury poisoning, detox, chronic fatigue, tired, low energy, psoriatic arthritis, acne and others.
Call me today, so I can help you achieve your health goals – (501)-538-4944 – And check out the Wellevate site below.
Hello patients and visitors, Welcome to Wellevate where my supplement store can be your supplement store.  Please enjoy a 10% discount on your purchases and free shipping on any order of $49 or more.  You will find hundreds and hundreds of available supplements from dozens of first-class companies used by thousands of alternative and functional medicine doctors all over the world.  It is where I have purchased my supplements for the last 35 years and now you can too.  Just click the button, register with your email (it will not be sold, rented, abused or used for anything else) and take a look around and see all the incredible supplements that are available.
Thank you again for visiting my website and I wish for you the absolute best of health.
Dr. Roger Trubey, Dr.PH, ND and Doctor of Integrative Medicine