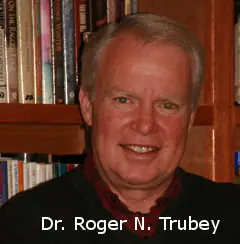 1. Remove Toxic Foods

GMO Foods – cotton, zucchini squash, yellow squash, canola, corn, soy, papaya, beet sugar, alfalfa – these foods should always be consumed as organic

Most grains and most legumes are almost always sprayed with glyphosate (Roundup® weed killer) prior to harvesting – these food should always be consumed as organic
Glyphosate has been found to cause:

liver and kidney damage
Depletion of minerals in the soil
Kill beneficial gut bacteria
Block production of the aromatic amino acids – mood, sleep, pain issues here
Block production of vitamin D
Impairs detoxification
Poisons our mitochondria – energy, fatigue and brain fog issues here
Acts as an endocrine disrupter
Is a class 2A carcinogen

Bad fats – hydrogenated, processed or damaged grain and seed oils (corn, soy, canola, safflower, sunflower oils etc.)  Damage to these oils occurs with exposure to heat, light or air
Conventionally raised meats – loaded with antibiotics, chemicals and GMO grains
Pork – stores toxins and parasites.  Shrimp is a close second
Artificial sweeteners and soft drinks (form most Americans, more calories come from soft drinks than any other source)
Remember:   Cancer is an attempt to soak up all the sugar from the doughnuts, bread and carbohydrates we eat.  We must return to eating like our ancestors because what we eat brings consequences
2. Improve Gut Function – heal a leaky gut

Bone broth (chicken or beef) or bone broth protein – loaded with glycine to support detoxification
Use bitter foods which dry up "dampness" (with cancer body is very "damp" – oriental medicine) use sour kraut, kimchi, kombucha, beet kvass, organic kiefer, pickles etc.  These foods are rich in cancer fighting probiotics.  There are more probiotics in these foods and more diverse in type, than in most probiotic supplements
The power of sour is that they eliminate the craving for sweets
Wheat, sugar and dairy are the foods that contribute the most to dampness
3. Eat Real Food and Eat lots of Organic Colorful vegetables and some fruits (mostly berries)

Blueberries, raspberries, strawberries  cherries and blackberries – organic please
Parsley, tomato, bok choy, kale, olive oil, kale artichoke – all have anti-angiogenesis factors
The phytochemicals in these colorful foods are the substances plants use to protect themselves and benefit from them
Omit all processed foods – just a terrible drain on all body systems

4. Eat Gluten Free

if you are known to have celiac disease, an autoimmune condition or chronic illness.  Much less damaging is the consumption of grains when sprouted or fermented as in sourdough where the gluten is broken   down by the fermentation process
5. Enjoy lots of herbs and spices  – add them to every meal

Cilantro, Parsley, turmeric/curcumin, cinnamon (balancing insulin levels), nutmeg, rosemary, oregano, thyme, clove, etc.
Most of these are strongly immune supportive, have anti-inflammatory and anti-microbial properties and some like turmeric/curcumin have strong cancer preventive and treatment properties
6. Eat and enjoy sprouted foods

Sprouted organic alfalfa, sunflower, lentil and other seeds and legumes
These unleash the power of nature because germination is activation and activation activates your health
7. Use Medicinal Mushrooms to support the immune system

Reishi, Cordyceps, Shiitake, Maitake, Coriolus versicolor are all mushrooms having anti-cancer, antiviral, anti-inflammatory and liver protective activities.  They have also been found to alleviate chemotherapy side effects such as nausea and kidney damage and protect cellular DNA by raising antioxidant capacity.
They all give excellent support to the immune system and aid in cleansing, detoxifying and modulating the immune system.
8. Load up on healthy fats

Avocado, olives and olive oil, coconut butter, butter, tallow, organic raw nuts and seeds, turkey bacon, grass-fed fatty meats, wild-caught fatty fish and fish oils, pastured chicken eggs, raw cheese, organic peanuts, very dark chocolate
Eating this way starves the cancer cells, improves neurodegenerative conditions like Alzheimer's, Parkinson's and ALS and is excellent help in all autoimmune conditions
Black Cumin seeds (crushed whole seeds) and others from Seeds of Eden may be especially beneficial to the cancer patient.
9. Be cautious of the common allergens

Dairy, wheat, soy, eggs, peanuts, tree nuts, fish and shellfish
10. Some supporting supplements to use

Vitamin D – get it from the sun when available otherwise most need at least 5000 I U/day
Probiotics and green tea – protect and heal the gut – always
Spirulina, chlorella and other greens taken daily are vital to our good health
Beta Glucan has been found to increase the number of macrophages – those white cells that fight infections and ravage cancer cells
11. Get to know and use Essential Oils

Frankincense and Myrrh  – traditional used to fight cancer and other degenerative diseases – try drops on the skin with a carrier oil or apply 2 drops to the roof of the mouth
Lemon – d-limonene – bitter so will decrease dampness, release bile and drains the lymph tissues
Thyme/Oregano – these both contain thymol which acts a parasite cleanse.  Must be used with caution when taken internally
Ginger has often been used to treat stomach problems, nausea, heart strokes, indigestion, inflammation, respiratory problems, and menstrual disorders
Lavender – naturally decreases cortisol.  Use topically or add to bath water with Epsom salts. It helps to eliminate nervous tension, relieve pain,  enhance blood circulation and treat respiratory problems
12. Promote cleansing and detoxification

Milk thistle and Bupleurum very helpful in facilitating liver detoxification
Use vegetable juicing, herbal teas and bone broth
DesBio Comprehensive Detox  and Cyto detox are particularly effective strategies to facilitate the removal of toxins and heavy metals
13. Consider Natural treatments

Lymph massage, essential oils, barefoot walking in the sun, rebounder for lymph drainage (10 min. twice daily), adequate sleep/rest, deep breathing/ yoga, meditation and prayer
14. Avoid all vaccinations

They may include aluminum, mercury, artificial colors, acetone, formaldehyde,  blood  from a cow fetus, antibiotics, known and unknown viruses, polysorbate 80, soy and yeast proteins, chicken egg proteins, dog and monkey kidney cell protein, sugar, milk sugar, mouse serum protein, human blood proteins, mouse brain tissue, aborted human fetal cells
15. Avoid exposure to toxic chemicals   –

2,000 new chemicals /year  – BPA/PCB, formaldehyde, toluene, phthalates, aflatoxins, parabens, fire retardants, pesticides, herbicides, cleaning agents, plastics, cosmetics…
These are found in common every-day use and exposure – shampoos, antiperspirants,  bottled water, cash register receipts, hot coffee in Styrofoam,  microwaving of plastics and plastic wraps
16. Spiritual Restoration – Emotions interwoven with disease and have links to specific organs

Fear – kidney/bladder/ adrenal and breast – consider & meditate- Psalm 27:1-3; Joshua 1:9; Deut. 31:8
Worry – stomach, spleen and pancreas  – consider & meditate -Matthew 6:25-34; Philippians 4:6-7; Matthew 11:28-30
Grief /Depression – colon and lungs – consider and meditate- Psalm 40:1-3; II Corinthians 1:3-4; Romans 8:38-39
Anxiety/Nervousness – heart, brain and small intestine – consider and meditate – Luke 12:24-34; I Peter 5:7; Hebrews 13:5-6; 23rd psalm
Anger/Frustration – Liver and Gall bladder – Consider and meditate – James 1:1-5, 19; Proverbs  15:1; James 4: 1-2; Proverbs 3:5-6